We have been a little surprised lately at just how many people seem to have purchased a new VOIP telephone system to find that it doesn't work properly.  So much so we figured it was time to write a quick blog about this issue.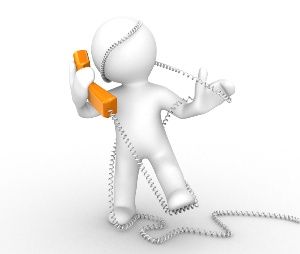 VOIP telephone systems themselves are not really at fault, the technology itself works well and is generally carrier grade in terms of reliability.
The problem however is that many people have been over committing VOIP systems based on the type of Internet access used to route the phone calls.
In some cases companies have been routing many phones over a single broadband service and to make things even worse have been doing so whilst still using the same broadband connection for data traffic such as web browsing and email at the same time.
Typical problems are calls cutting off, one way speech and echo and its true to state that VOIP lines won't work for every business based on how many phones you need,  the way its set up or the physical location of your office even.
It's when  your phones stop working perfectly that we all realise we took the quality of service for granted beforehand, nobody wants customer complaints or even worse lost customers as a result of telephone problems.
If you are having a VOIP telephone system nightmare and would like independent advise on the best way to resolve your problems then please contact us now on 0800 50 533 53. Alternatively you can download our telephone systems buyers guide as useful reference material or even run a quick quote to obtain a budget cost for a new telephone system in less than 60 seconds by clicking here.